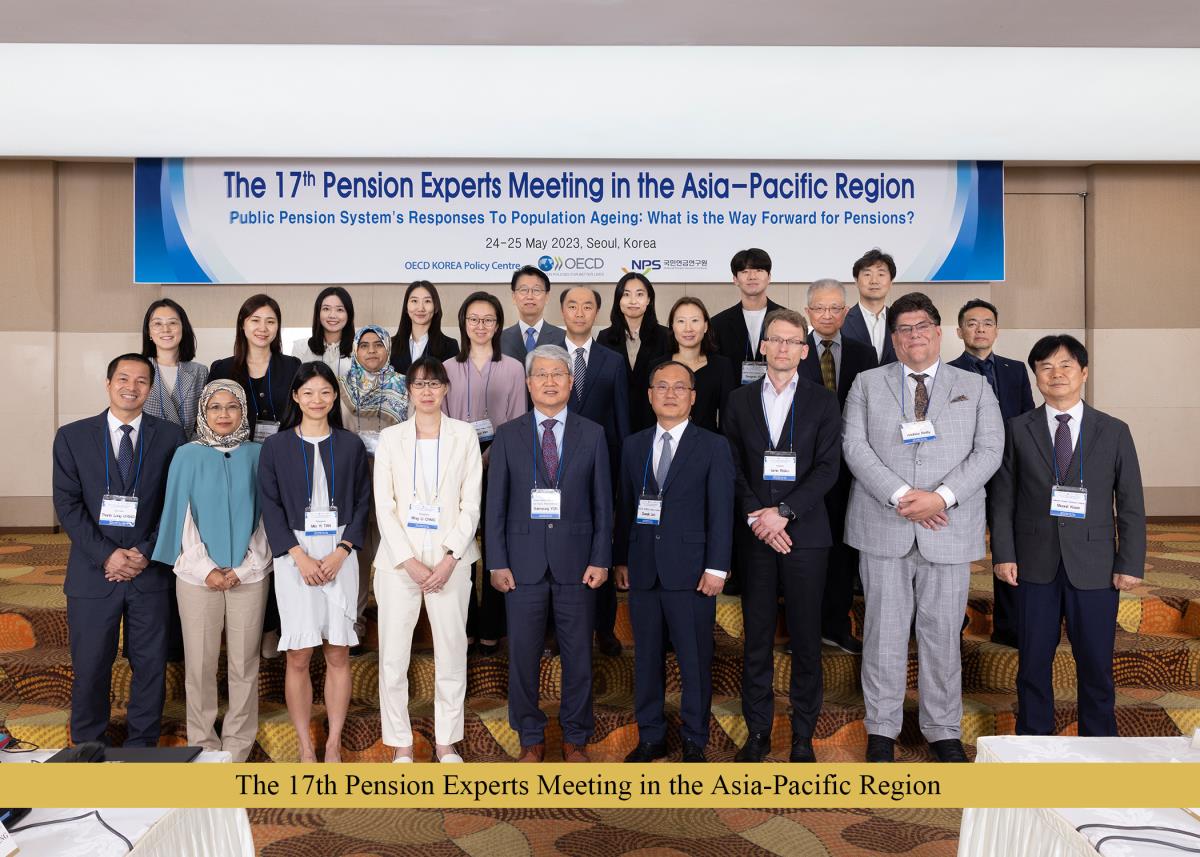 The Health and Social Policy Programme at the OECD Korea Policy Centre (KPC), OECD, and National Pension Research Institute (NPRI) co-hosted the 17th Pension Experts Meeting in the Asia-Pacific Region on 24-25 May 2023 via hybrid mode, both in-person (at Hotel President, Seoul, South Korea) and online.
With the agenda "Public Pension System's Responses To Population Ageing: What is the Way Forward for Pensions?," the attendees shared current issues and challenges of the public pension systems in the respective countries and discussed possible measures to respond to population ageing, such as AAM(Automatic Adjustment Mechanism) that is already in place in Japan and Finland.
The event was attended by more than fifty experts from ten countries, including those from the Asia-Pacific Region (China, Indonesia, Malaysia, Singapore, Thailand, and Vietnam) and those from the OECD countries (South Korea, Japan, Finland, and Australia).