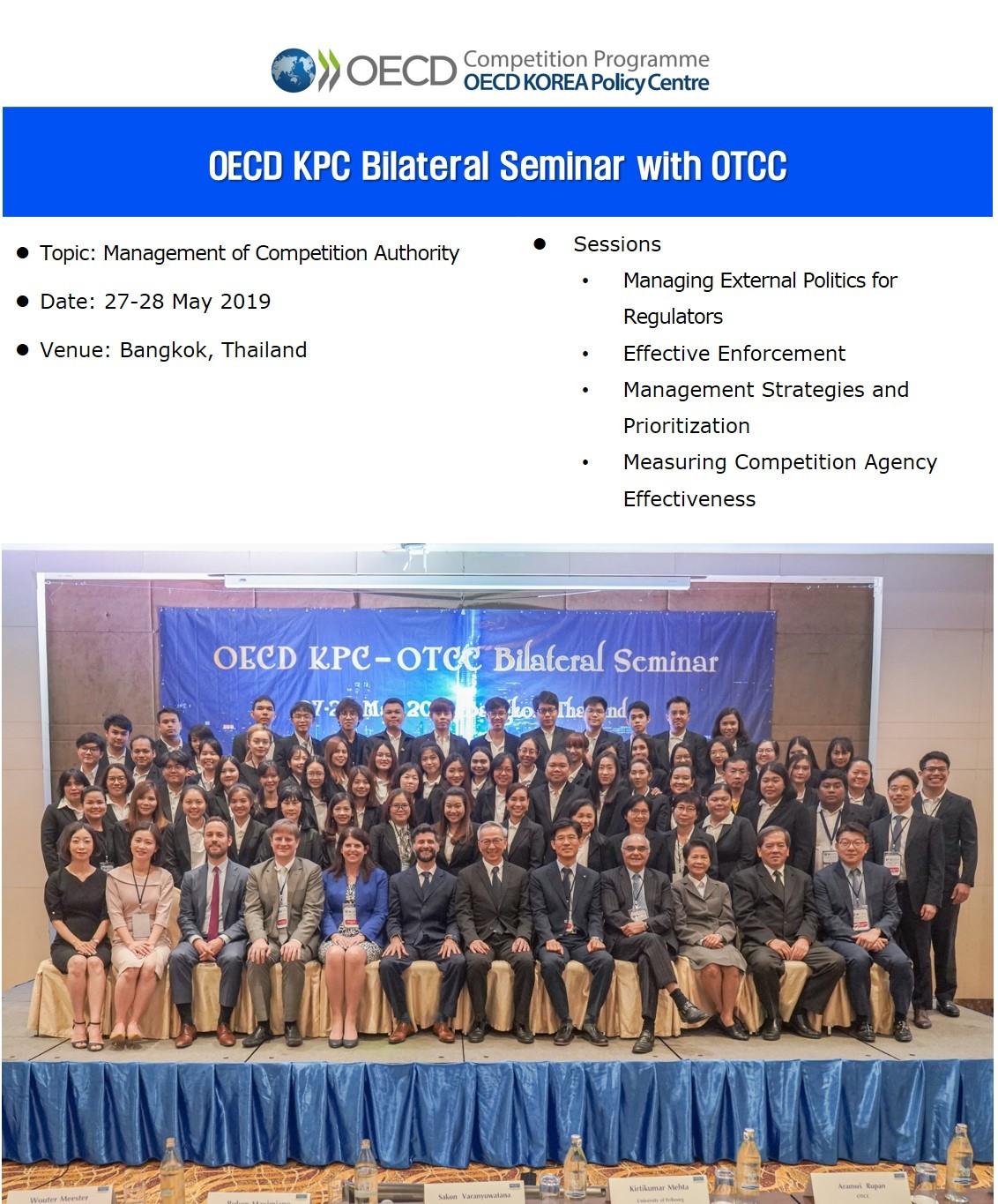 The Bilateral Seminar with the OTCC (Office of Trade Competition Commission) took place on 27th and 28th May and was divided into two, with the first day dedicated to the Senior Management of the OTCC (Commissioners and Chairperson) as well as for selected senior staff of Thai regulators with competition powers. In attendance were also senior officials from Lao PDR, Myanmar and Cambodia. The second day was targeted to case handlers of the OTCC and so was more focusing on technical aspects of dealing with cases.
The speakers were then Ruben Maximiano, Wouter Meester (Competition Expert OECD), Bill Kovacic (non-executive board member of the CMA, UK), Johannes Bernabe (Commissioner of Philippines Competition Commission), Jennifer Orr (Australian ACCC), Derek Ritzmann (University of Hong Kong) and Kirtikumar Mehta (Université de Fribourg, former Director Cartels, European Commission).
The first topic on the menu was led by Bill Kovacic where he introduced and then discussed with participants the management of the external politics of a regulator – dealing with stakeholders of all kinds. The experience of the Philippines provided valuable insights from an agency that has developed fast in the region and was brought by a Commissioner that sits on the Board of the Philippines Competition Commission since its inception, Johannes Bernabe. This was then complemented also by the perspective from the EU regarding its enforcement effectiveness, providing a history of enforcement and how it developed its practice over time and then some current cases and issues.
The second day was at a more technical level, with sessions dedicated to mergers, cartels and abuse of dominance, with case studies and with speakers including Ruben Maximiano, Wouter Meester, Kirtikumar Mehta, Jennifer Orr (Australian ACCC) and Derek Ritzmann (University of Hong Kong). This workshop had approximately 50 participants of competition officials from the OTCC, ie., most of the technical staff of the OTCC.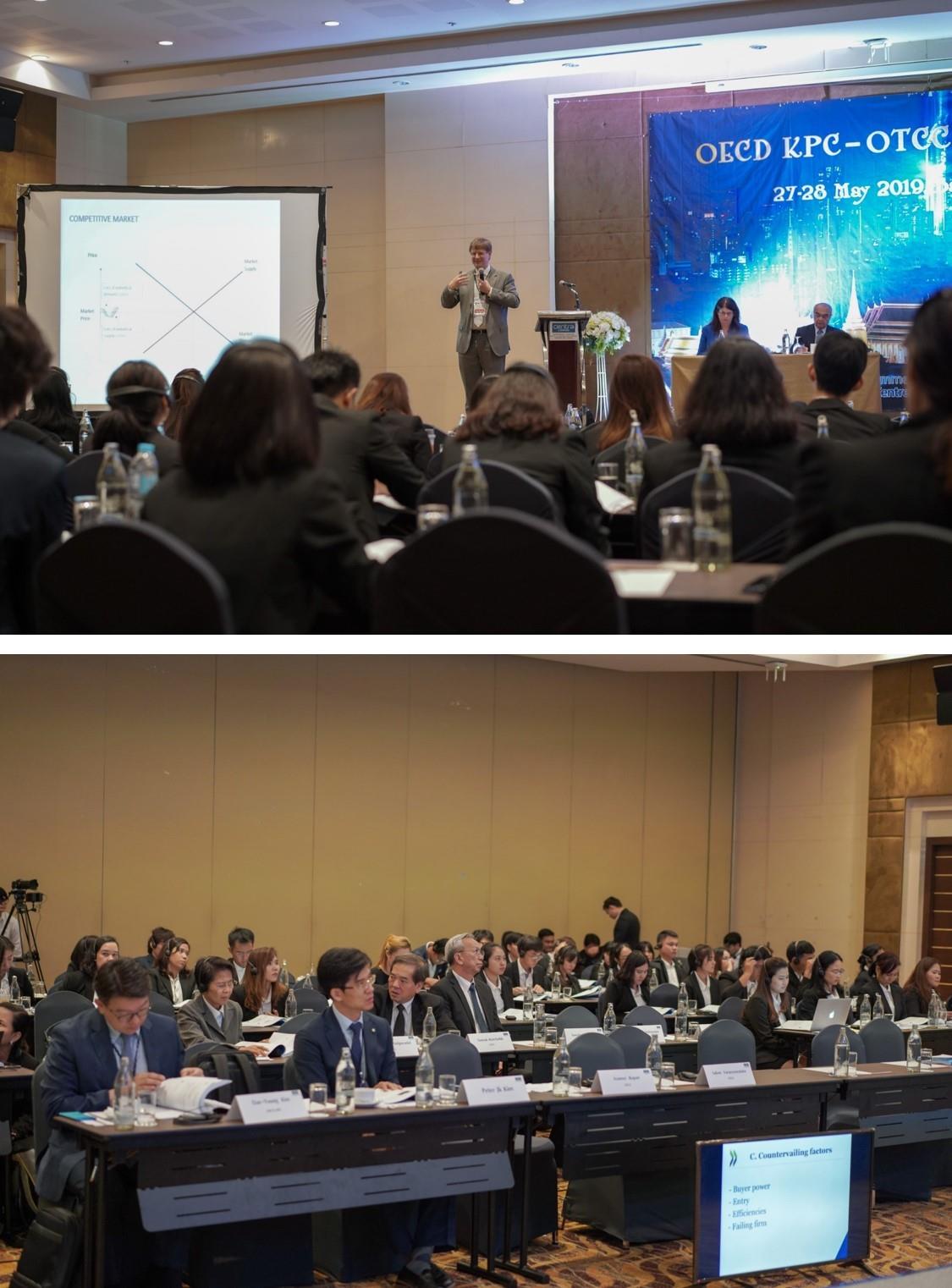 Overall, a bilateral event that was very complete in providing an overview at both the management level – fundamental to run a successful competition authority, as well as more technical level, allowing case handlers to have contact and understand how more experienced agencies deal with issues in the context of their cases in mergers, cartels and abuse of dominance.